The AdDU SEA-CREATE, through the Ateneo de Davao – Academy of Lifelong Learning (ADD-ALL) program on solar photovoltaic system, participated in efforts on energy transition through capacitating dominant and key players in the energy and power industry in the Philippines and beyond.
The AdDU SEA-CREATE has been tapped by the Aboitiz Power for the upskilling of their company leaders and technical staff on solar PV system design, installation, O&M and overall project planning and management. The training covered 48 hours of sessions, including capstone project presentations.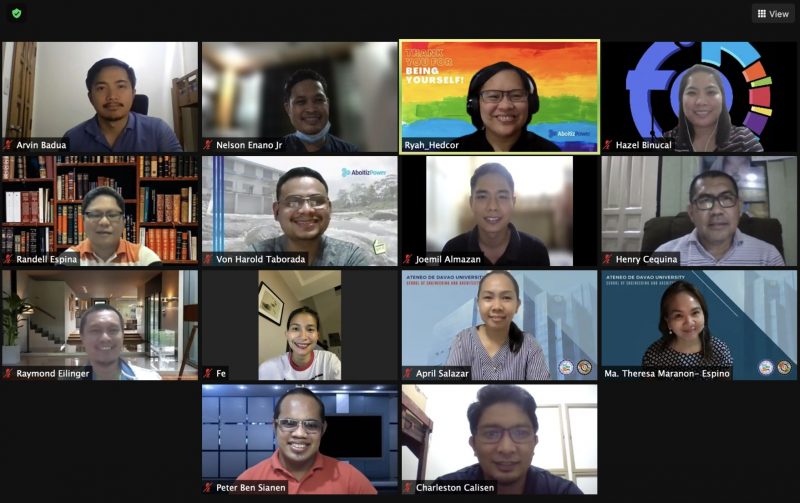 Energy transition is the global energy sector's shift from fossil-based systems of energy production and consumption to renewable energy generation and energy efficiency and conservation for the purpose of mitigating carbon emissions, reducing energy cost, and improving energy security. The increasing penetration of large-scale renewable energy systems into the energy supply mix is one of the key drivers of this transition.
Text and Photos: AdDU CREATE