Solar-Photovoltaic Energy Technology is becoming a significant field, expected to become the major source of electricity in the coming years.
It is an interdisciplinary area of study wherein the science of electronic materials is mixed with power electronics, control systems design, electrical design, mechanical design, and social and economic thought.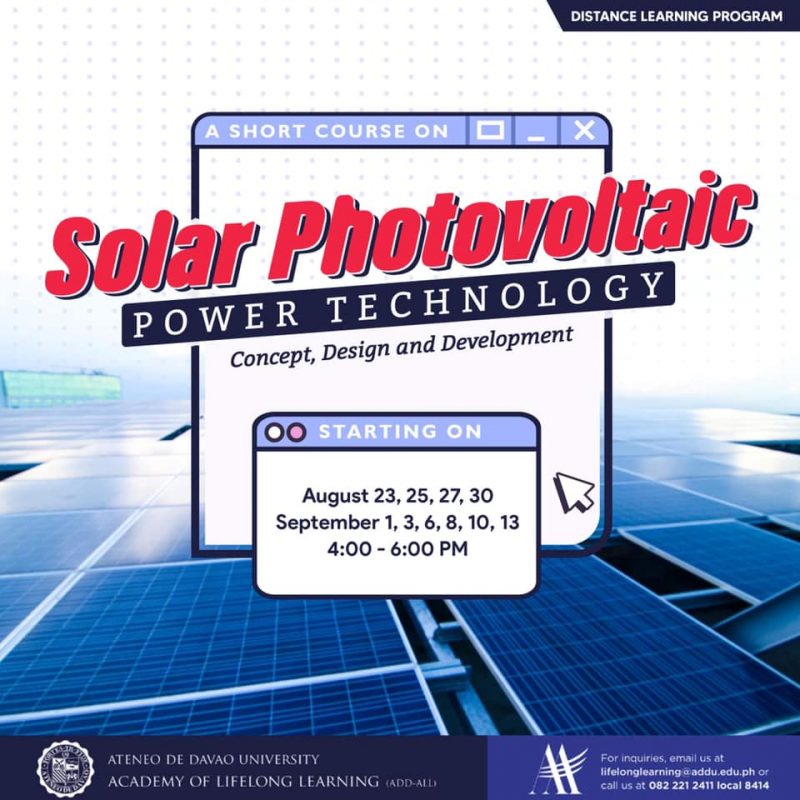 This course under ADD-ALL's Continuing Academic Development track (CAD) will give you a detailed overview of the solar energy resource and photovoltaic approaches to conversion to electricity.
You will also learn the physics and fabrication of silicon solar cells, including a discourse on the trade-offs between cost, manufacture unpredictability, performance, economics, technical and societal issues that must be considered and managed in the design of photovoltaic systems. Computer modelling of these systems will be utilized to strengthen understanding and acquire a familiarity with engineering tools for PV system design.
Exposure and actual implementation of the designed micro-scale Solar-PV technology will be the highlight of this course!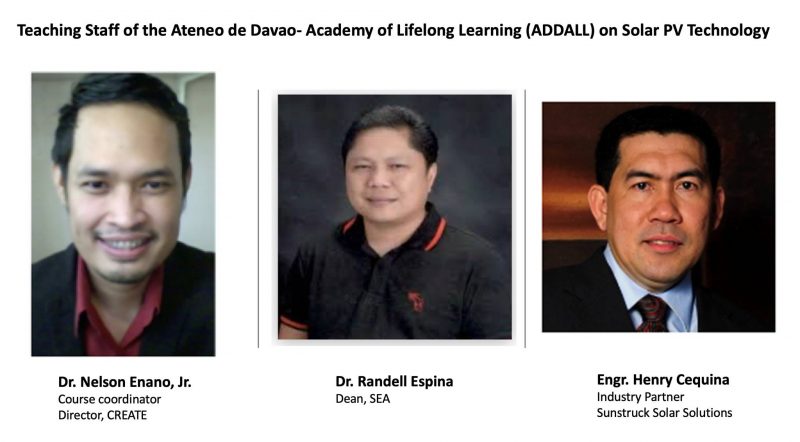 For only P10,000.00, you get 10 sessions, as well as your very own kit that you will use during the course and can take home afterwards!
Enroll now! Send us a private message or email us at lifelonglearning@addu.edu.ph with the subject: Solar PV.
Enrich your knowledge on sustainable solutions with ADD-ALL!
Text: Ateneo de Davao Academy of Lifelong Learning