The Alper-Doger (AD) Scientific Index – a leading evaluator of international research journals and global scientific performances – honored a handful of Ateneo de Davao University faculty members with recognition at the World Scientist and University Rankings 2023.
We especially congratulate the exceptional faculty members of the AdDU School of Engineering and Architecture who made it to the prestigious Alper Doger World Scientists Rankings in 2023!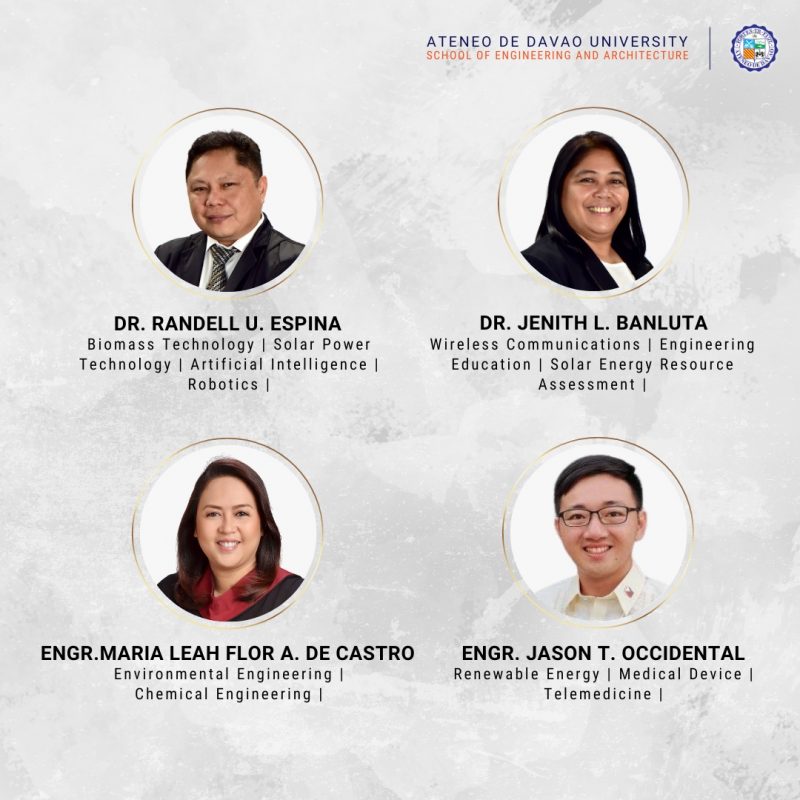 We celebrate your groundbreaking contributions to the fields of engineering and architecture. You make us all proud to be part of this esteemed institution. Keep shining bright and inspiring future generations of innovators!
To get further information, click on this link: tinyurl.com/WorldScientists2023
Ad majorem Dei gloriam!