Faculty members of the School of Engineering and Architecture attended a workshop series on Class Management on February 21-22, 2023 at the CCFC Media Room.
The first day of the workshop highlighted The Art of Questioning, which was facilitated by Dr. Nilda Ginete, former Dean of the AdDU School of Arts and Sciences.
The second day focused on Managing Classes based on the OIDP (Online Instruction Delivery Plan), which was facilitated by Dr. Gina Montalan, AdDU Academic Vice President, and on Classroom Management, which was facilitated by Dr. Annabel Casumpa, Dean of AdDU School of Education.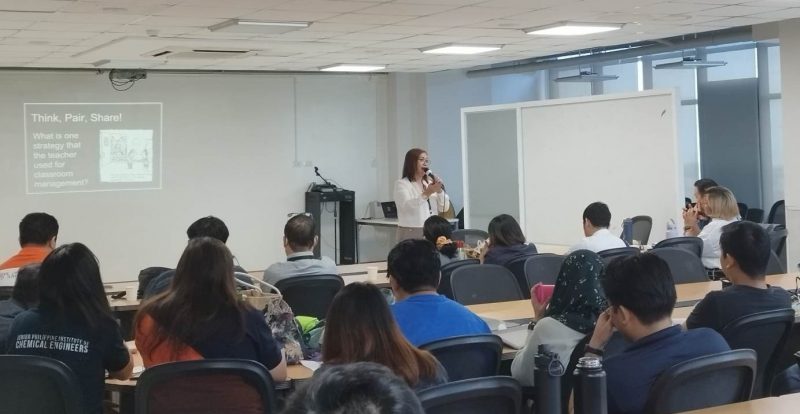 To cap the workshop series, a representative from each department was asked to give a teaching demo, employing the strategies learned from the learning sessions.