The School of Engineering and Architecture will still be accepting Grant-in-Aid Applicants until Monday, July 10,2023, 4:30PM!
This provides an extended opportunity for incoming freshmen to apply for financial assistance. Interested students can take advantage of this additional time and submit their applications before the said deadline.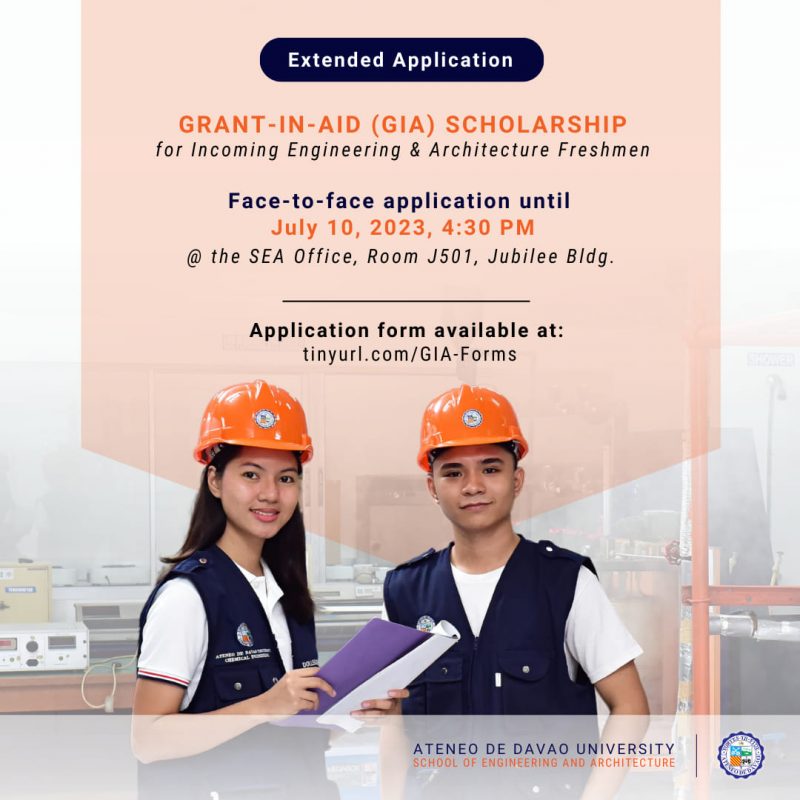 If you or someone you know is an incoming freshman considering the following programs, then this could be your chance!
Courses offered:
BS Aerospace Engineering
BS Architecture
BS Chemical Engineering
BS Civil Engineering
BS Computer Engineering
BS Electrical Engineering
BS Electronics Engineering
BS Industrial Engineering
BS Mechanical Engineering
BS Robotics Engineering
Download the application form at tinyurl.com/GIA-Forms and submit the necessary requirements in a long brown envelope.
For inquiries:
Email: enggarchi@addu.edu.ph
Phone: (082) 221 2411 local 8313