Dr. Lawrence Limjuco is a Balik Scientist hosted by the Ateneo de Davao University.
Dr. Limjuco is a former Research Professor in Myongi University and Research Fellow at the National Research Foundation of South Korea. His research interest includes polymeric composite membranes and materials science for energy and environmental remediation applications.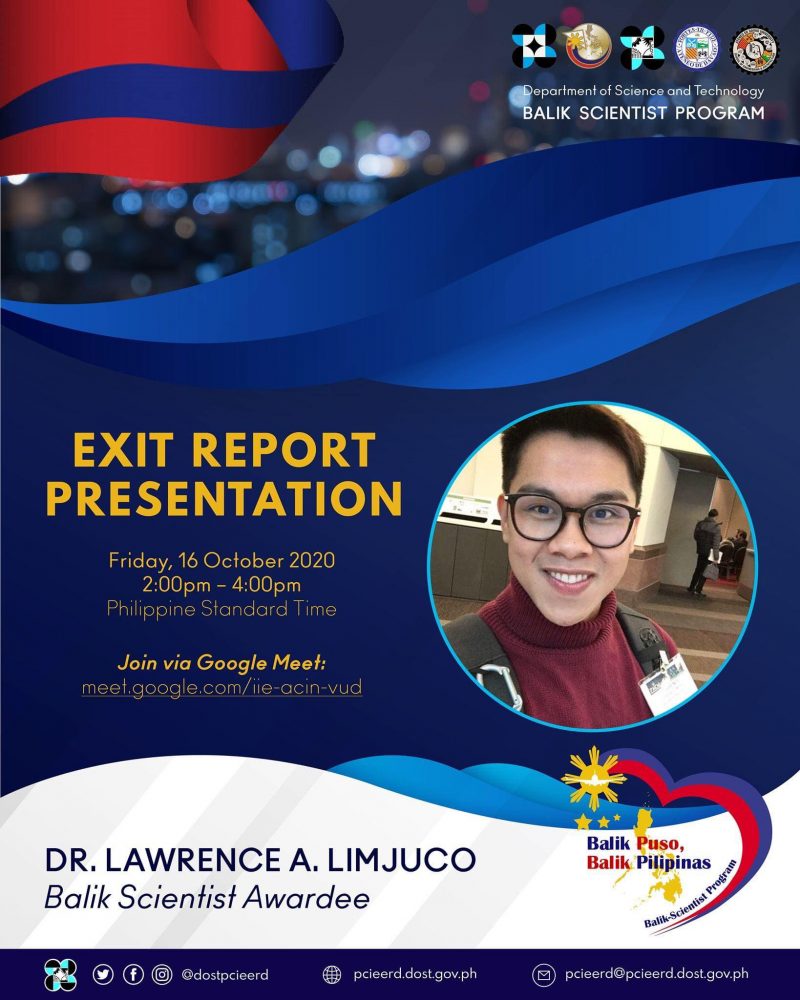 He obtained his BS Chemical Engineering in Ateneo de Davao University, and pursued his integrated MS/Ph.D. in Energy Science and Technology in Myongji University, Yongin, South Korea as an international student scholar.
To join on 16 October 2020, go to: meet.google.com/iie-acin-vud
The DOST Balik Scientist Program encourages Filipino scientists based abroad to return to the Philippines with the goal of sharing their expertise to help advance science and technology in the country. The Balik Scientist Act or RA 11035 was signed into law last June 2018.