Rajiv Nooh Amil, a graduate of AdDU Civil Engineering, topped the November 2021 Civil Engineer Licensure Examination. Engr. Amil got a 93.25% rating in the CE board exam with 6,474 takers.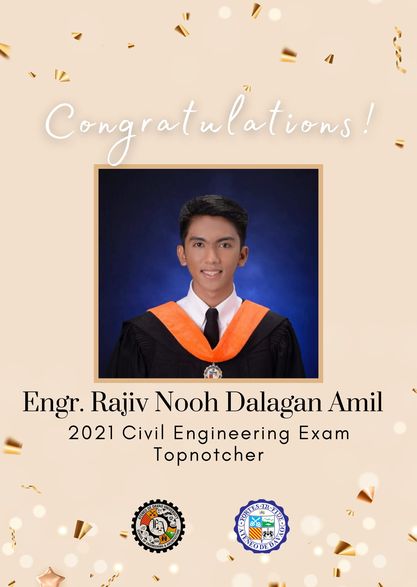 The AdDU School of Engineering and Architecture also congratulates all our new Civil Engineers! Your AdDU SEA family is proud of you.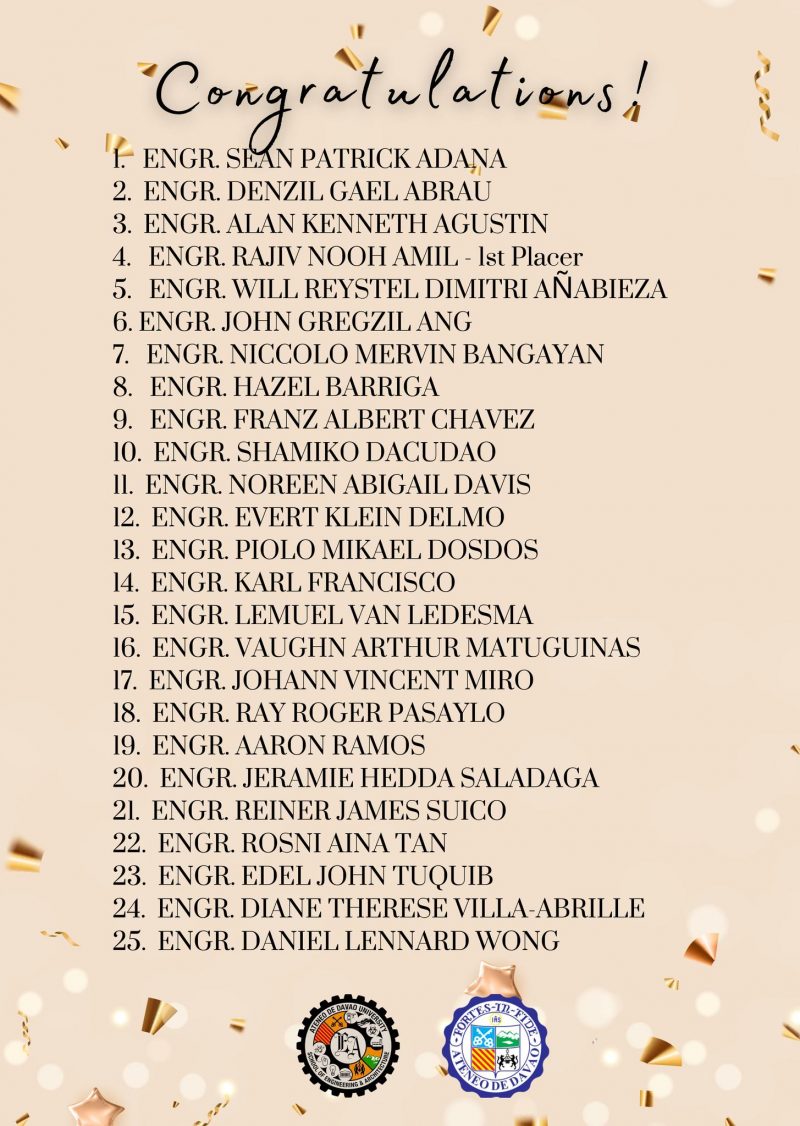 Ateneo de Davao University Civil Engineering Department has obtained a passing rate of 83.33% against the national passing rate of 36.70%.