Karlo Sisneros Ornieta of AdDU Mechanical Engineering Batch 2020 ranked 5th in the August 2021 Mechanical Engineer Licensure Examination. Engr. Ornieta got an 89.05% rating in the ME board exam with 621 takers.
Also, Ateneo de Davao University secures spot as the Top Performing School with a passing rate of 100%. Ateneo de Davao University Mechanical Engineering Department has consistently obtained 100% rating since 2016 – a testament to AdDU School of Engineering and Architecture's excellent training and education.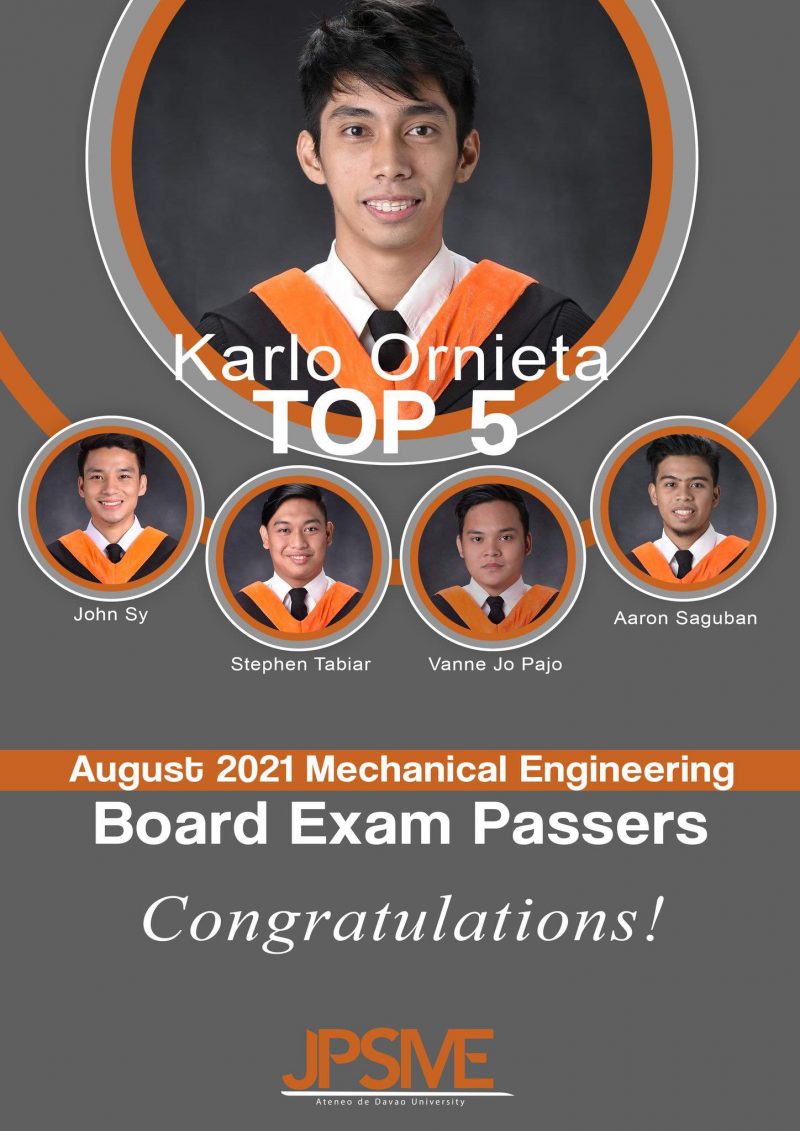 The new Mechanical Engineers are:
Engr. Karlo Ornieta
Engr. Vanne Jo Pajo
Engr. Aaron Saguban
Engr. Matthew John Sy
Engr. Stephen Carl Tabiar
Congrats to our new Mechanical Engineers! Your AdDU SEA family is proud of you.