The Ateneo de Davao University got a passing rate of 100% with all 8 AdDU takers passing the Registered Electrical Engineer Licensure Exam held last September 5-6, 2021.
AdDU Electrical Engineering's passing rate has been consistent at 100% since 2015.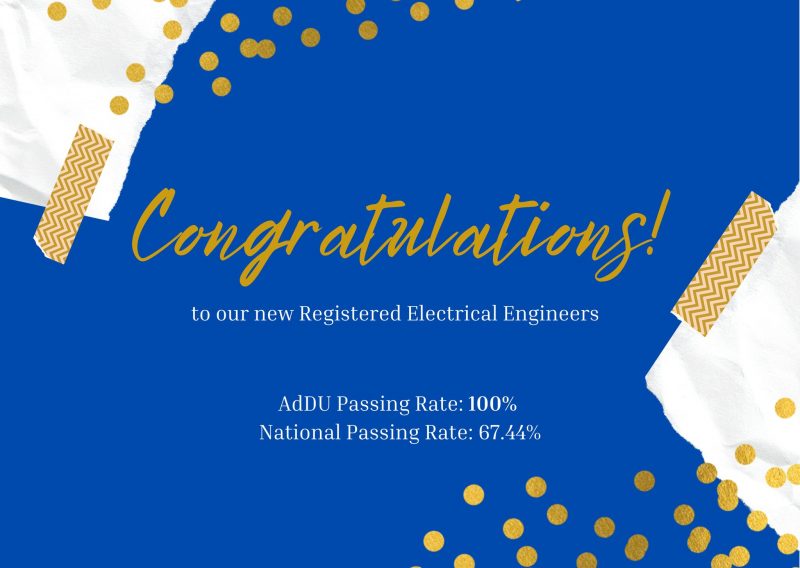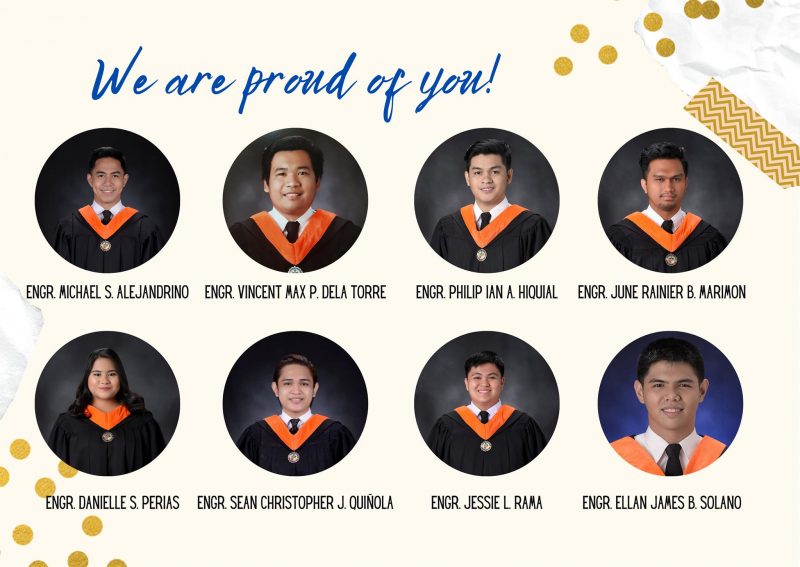 Congratulations to our new Registered Electrical Engineers!
Our new Registered Electrical Engineers are:
Engr. Michael S. Alejandrino
Engr. Vincent Max P. dela Torre
Engr. Philip Ian A. Hiquial
Engr. June Rainier B. Marimon
Engr. Danielle S. Perias
Engr. Sean Christopher J. Quiñola
Engr. Jessie L. Rama
Engr. Ellan James B. Solano
Congratulations too to the professors of the Electrical Engineering Department, headed by Engr. Fortunata Pompeya Nicolas.
Your AdDU School of Engineering and Architecture family is proud of all of you!