The Alper-Doger (AD) Scientific Index – a leading evaluator of international research journals and global scientific performances – honored a handful of Ateneo de Davao University faculty members with recognition at the World Scientist and University Rankings of 2022.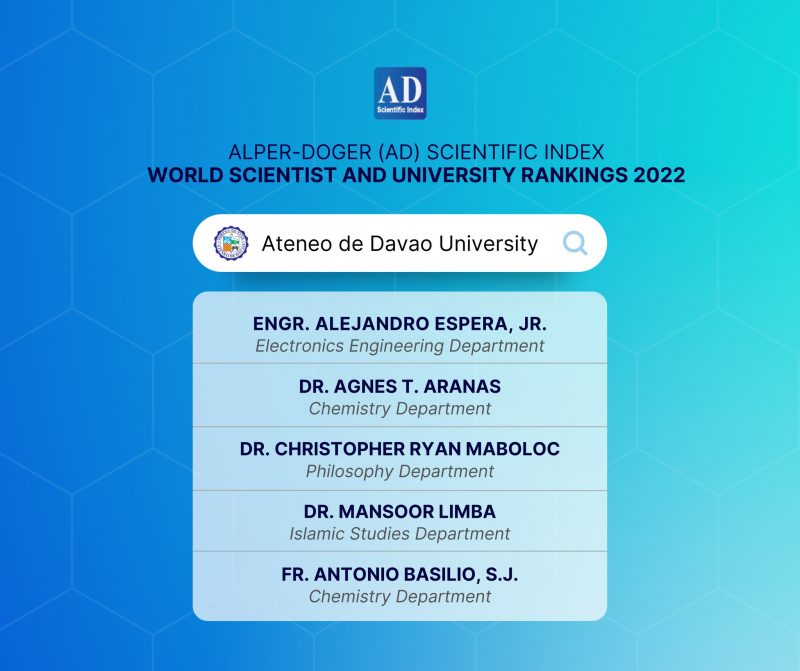 Congratulations to the faculty and researchers who were recognized:
Engr. Alejandro Espera, Jr.
Electronics Engineering Department
Dr. Agnes T. Aranas
Chemistry Department
Dr. Christopher Ryan Maboloc
Philosophy Department
Dr. Mansoor Limba
Islamic Studies Department
Fr. Antonio Basilio, S.J.
Chemistry Department
You may access the list of the awardees through this link:
https://bit.ly/ADScientificIndex2022.
Padayon, Ateneo de Davao University!