Ten members of the ADDU Department of Aerospace Engineering participated in the 2023 Global Space and Technology Convention in Singapore. The GSTC is the largest annual space technology convention in Southeast Asia wherein over 800 participants from industry, academe, government and defense sectors met and discussed new trends in space technology development and applications.
Prior to the GSTC, the ADDU ASE students, faculty and alumni also participated in a 4-day Space Entrepreneurship Bootcamp conducted by SSTL and the Space Faculty where the delegation was mentored in creating and developing space startups that was pitched to a judging panel. Some of the pitches gained significant interest from potential investors due to the impact and novelty. The teams were able to learn a lot from space industry experts, scientists and investors on the opportunities and challenges of venturing into a space startup.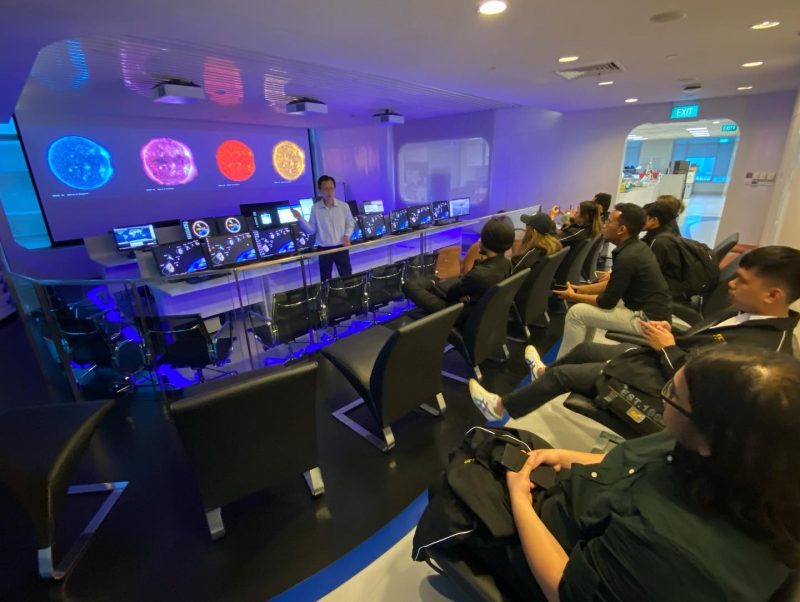 In addition, the delegation also had a courtesy visit to Ambassador Medardo Antonio Macaraig and his staff at the Philippine Embassy. Ambassador Macaraig provided encouragement and inspiration to the students to pursue the exciting field of aerospace development and blaze new trails in the country. This was followed by a visit to the office of Kacific Satellite to see their Network Operation Center and learn how they operate their Kacific-1 telecommunications satellite in various countries in the Asia-Pacific region. The trip was capped with a visit to the Satellite Research Center of Nanyang Technological University with Prof. Wee Seng Lim, Executive Director of SaRC providing a tour of their amazing facilities. The delegation also had a fruitful discussion on possible collaborations between NTU and ADDU. This paves the way for future cooperation with international partners, raising the level of education and training for our ASE students!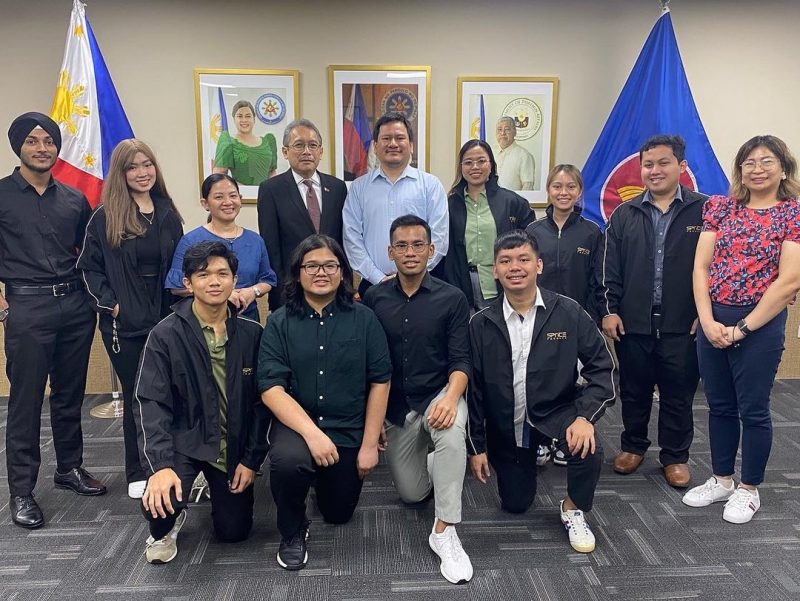 Text and Images from Dr. Sese, ASE Chair