The AdDU School of Engineering and Architecture celebrates the triumph of our 80 new architects!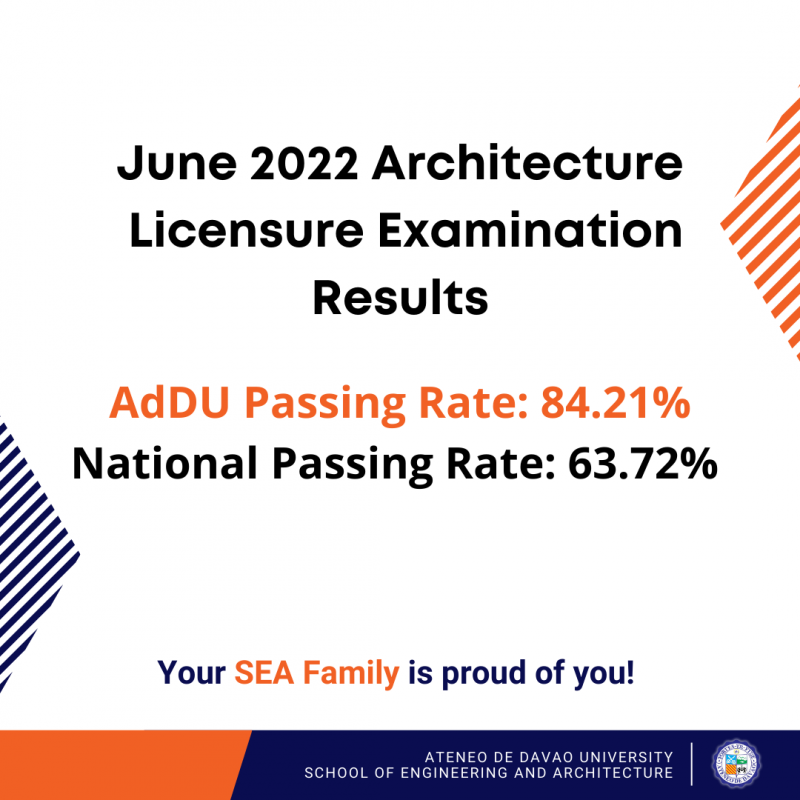 ADDU also ranked as 5th Top Performing School with 50 or more examinees and with at least 80% passing percentage in the recently held Architect Licensure Examination (ALE) last June 17 – 19, 2022.
AdDU Architecture graduate Ar. Danisse Jaharra Joy A. Marañon also placed 10th in the June 2022 ALE.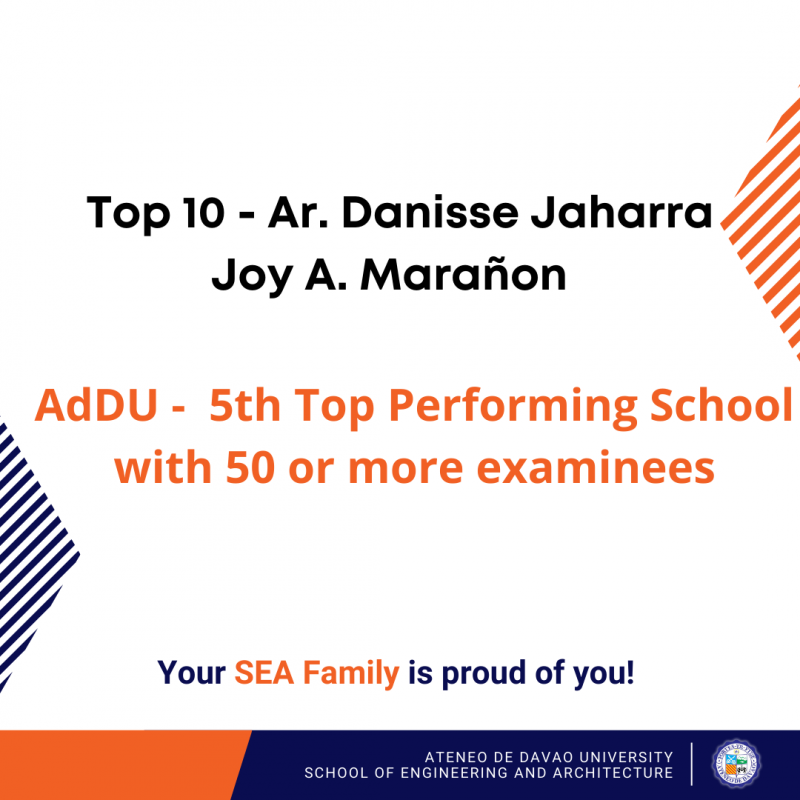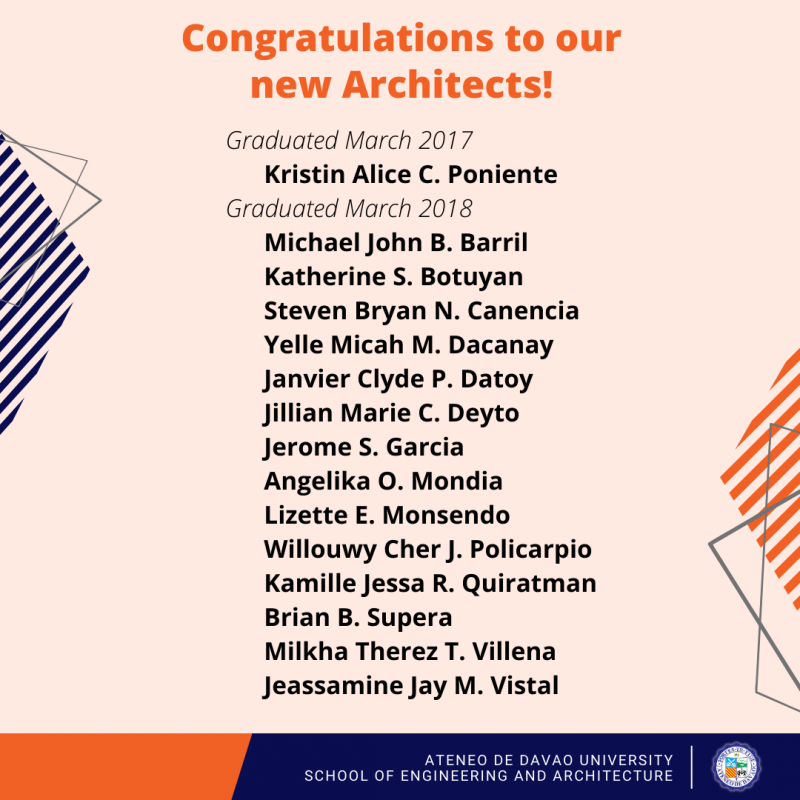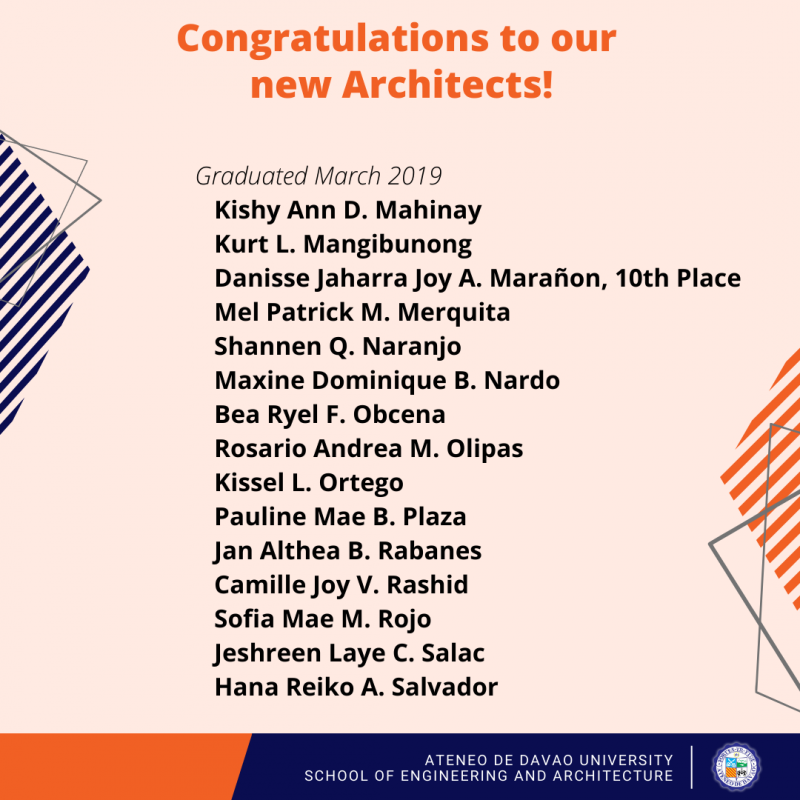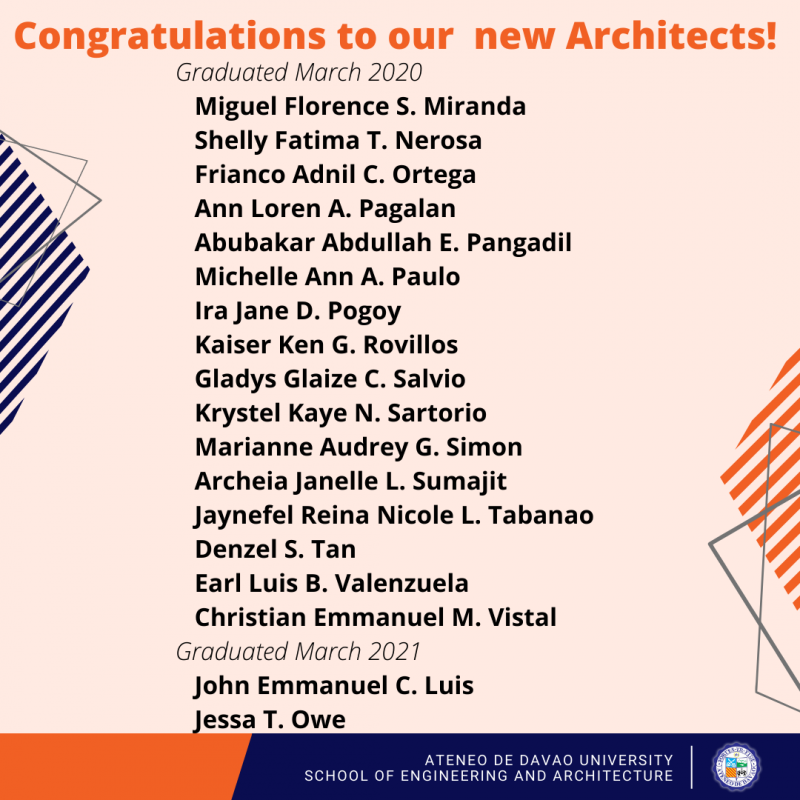 Congratulations to our new architects and to all the faculty and staff of the Architecture Department. Your SEA family is proud of you!